Campus
Campus
Welcome to Trinity Institute of Professional Studies.
Set at a stone's throw away from Dwarka Sector 10 Metro station, the campus is nestled at a prime location. The Institute was established in the year 2007. However, the management of the institution has experience of running the institution of higher education with GGSIP University since 2000 (the year 2000-2001) in Vikas Puri, New Delhi. Since then, it has been promoting quality education and fostering academic excellence. The campus has state of the art infrastructure and is equipped with all-weather air-conditioning and 100% power backup. We start this tour at the entrance of the institute where young high school graduates enter and exit as college graduates three years later. When I first entered the institute as an undergraduate student, I was taken in by its state of the art infrastructure which provided me with a platform to polish my skills and realize my potential.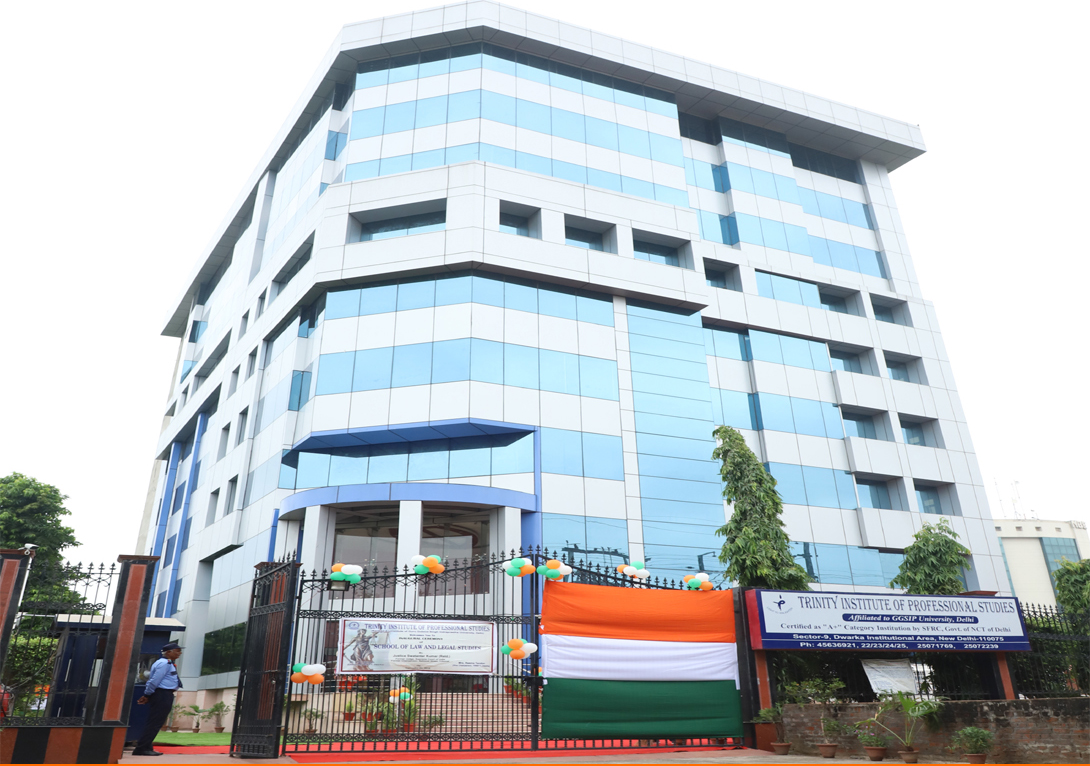 Video Studio
The BAJMC Department of the college has a well-equipped Video Studio and a separate Production Control Room with latest equipment used for Television Production like Teleprompter used for News Reading, 8 Different types of lights, Yamaha Audio Console and a Video Switcher for Online Video Editing. It also provides DSLR and SLR Video cameras and 3 Sony High Definition Vide for high definition video recording.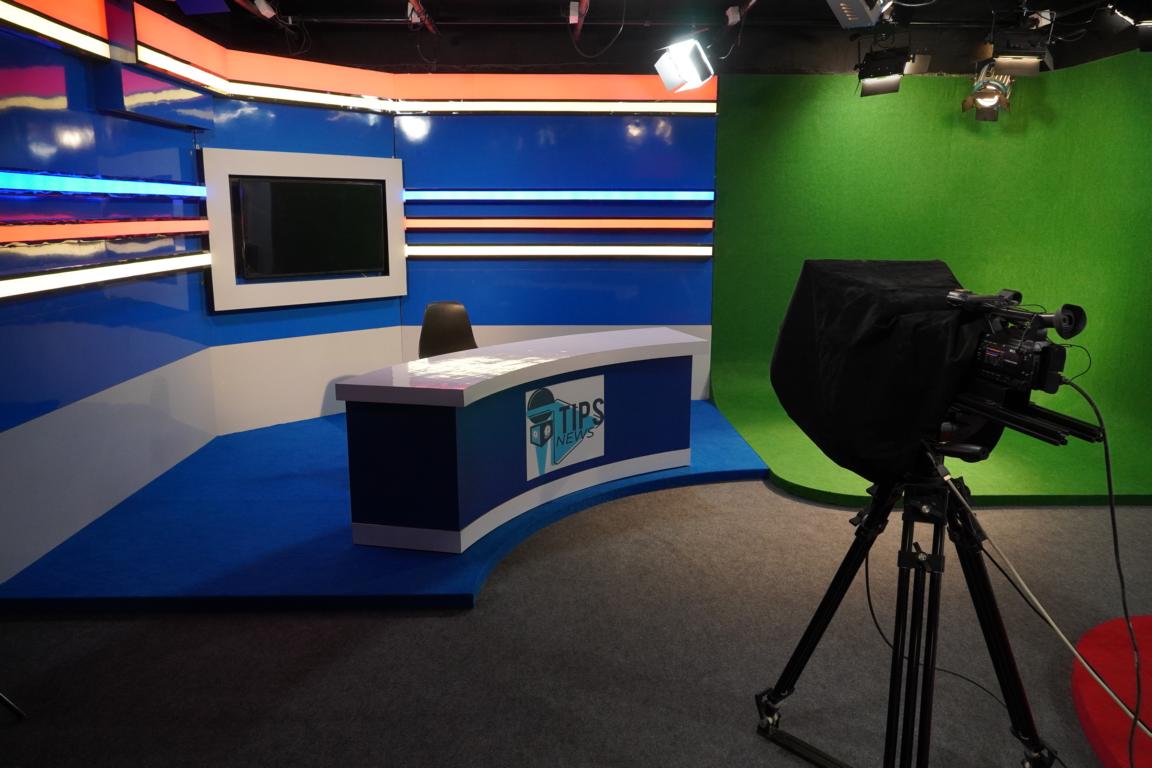 Audio Studio
Each creative domain requires resources. The college management makes sure that there is no dearth of any resource for holistic development of its students. The institute also has a fully air-conditioned Audio Studio for audio recording and for radio journalism. The Audio Studio is divided into two portions, Studio and the recording Room, both having state of the art infrastructure with proper sound proofing and high quality acoustics. They have equipment like Ahuja Microphones for recording purpose, Yamaha High Bass Sound speakers, and a Yamaha Audio Console.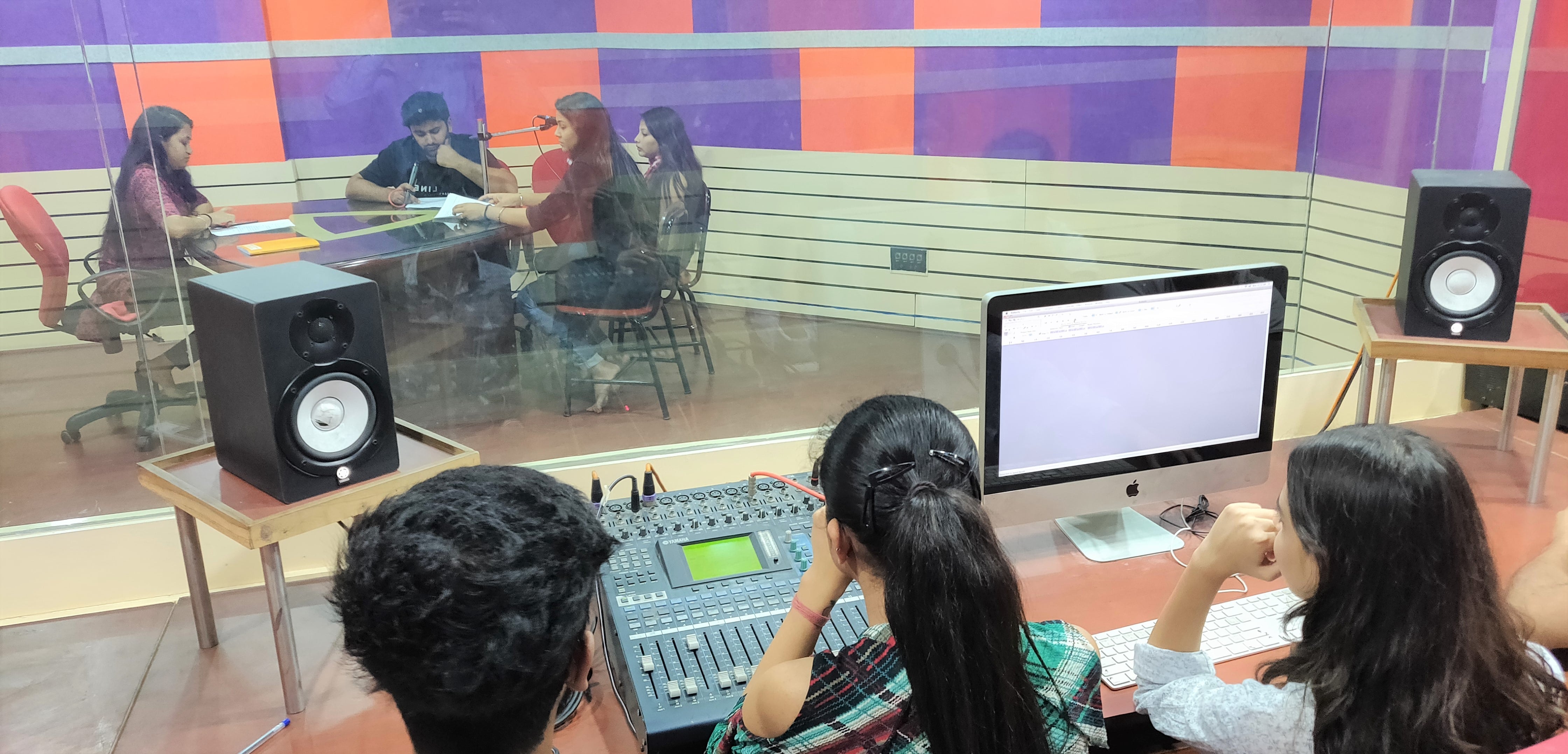 Post Production Studio
In Post Production lab students can access Apple I MAC machines for their editing work with the latest software like Final Cut Pro. We have well equipped lab with 14 Apple I MAC and 1 Plasma Television.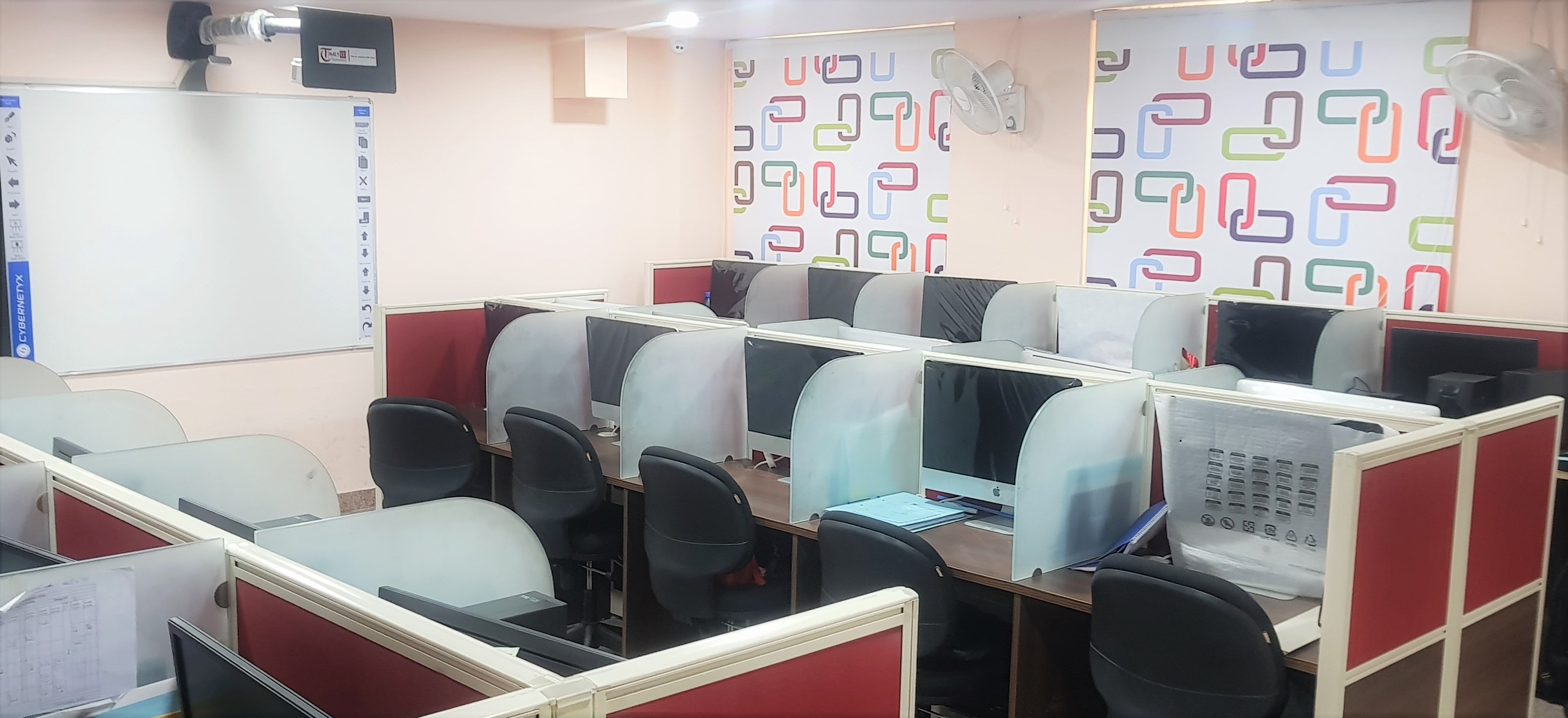 Library
The library at Trinity College is a comfortable get away from the noise and hustle of the campus for students and faculty members alike. It has a large number of books, used by readers to stay connected with the latest developments in the areas of Information Technology, Media, Commerce and Management. The library also has subscriptions of numerous national and international research journals of global repute, numerous magazines and newspapers. The library provides Wi – Fi facility, e-Granthalaya and DELNET for the modern world of online education.
Law Library Budding lawyers usually constitute of avid readers. To felicitate reading habits of students, there is a separate library exclusively for law subjects. It also has e-resources such as subscription of Manupatra, a reputed e-journal.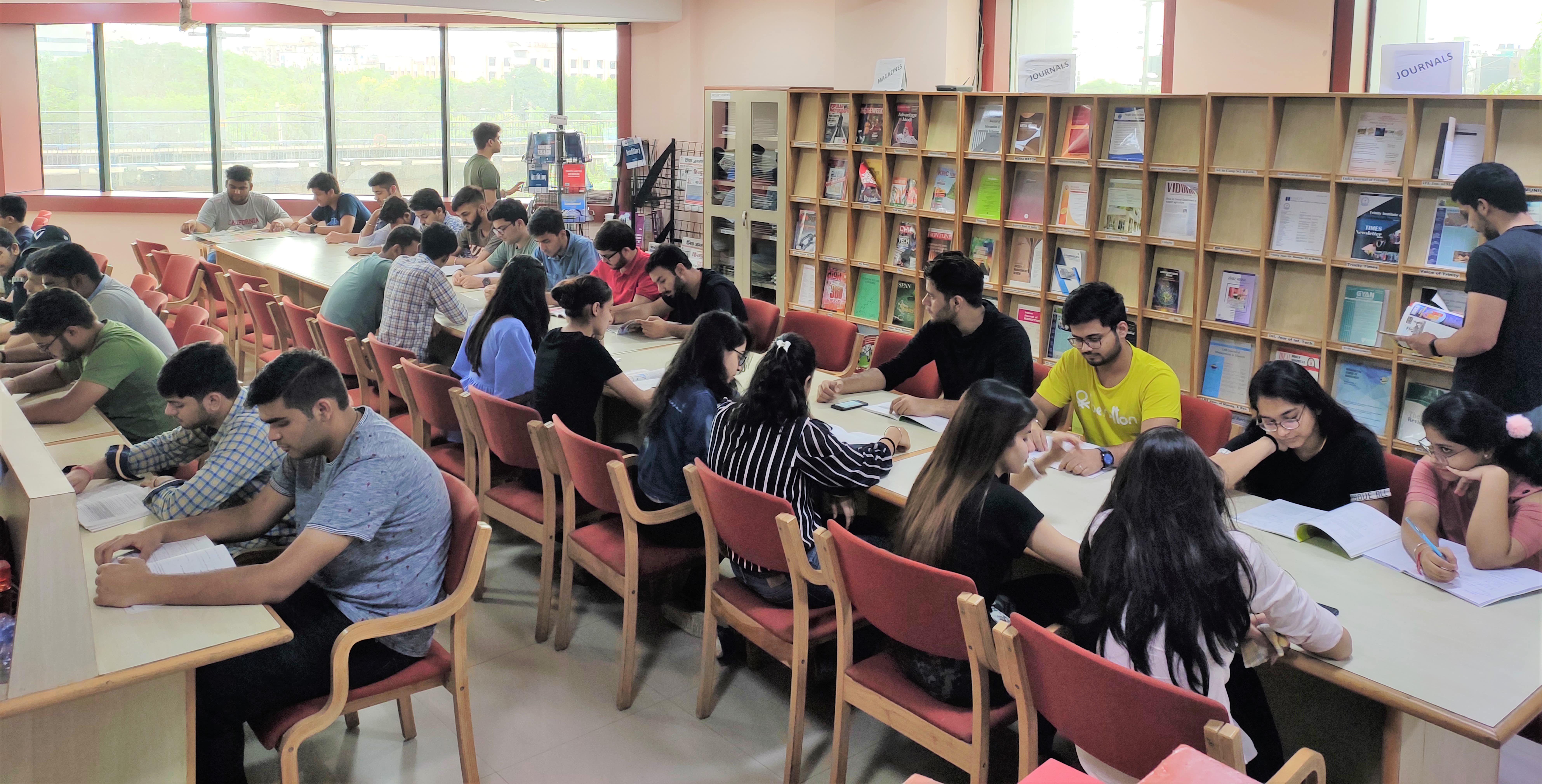 Computer Labs
TIPS has 3 well equipped fully air-conditioned computer labs connected with local area network facility with the aim to provide practical exposure to students. The labs have 175 computers that are freely accessible to the students at all times throughout the year. Computers are equipped with the latest and updated software like Adobe Page Maker, Adobe Photoshop CC, InDesign and C++, Visual Studio, Java Net beans, Oracle and Tally 9.0. I recall spending hours in the lab exploring new software applications.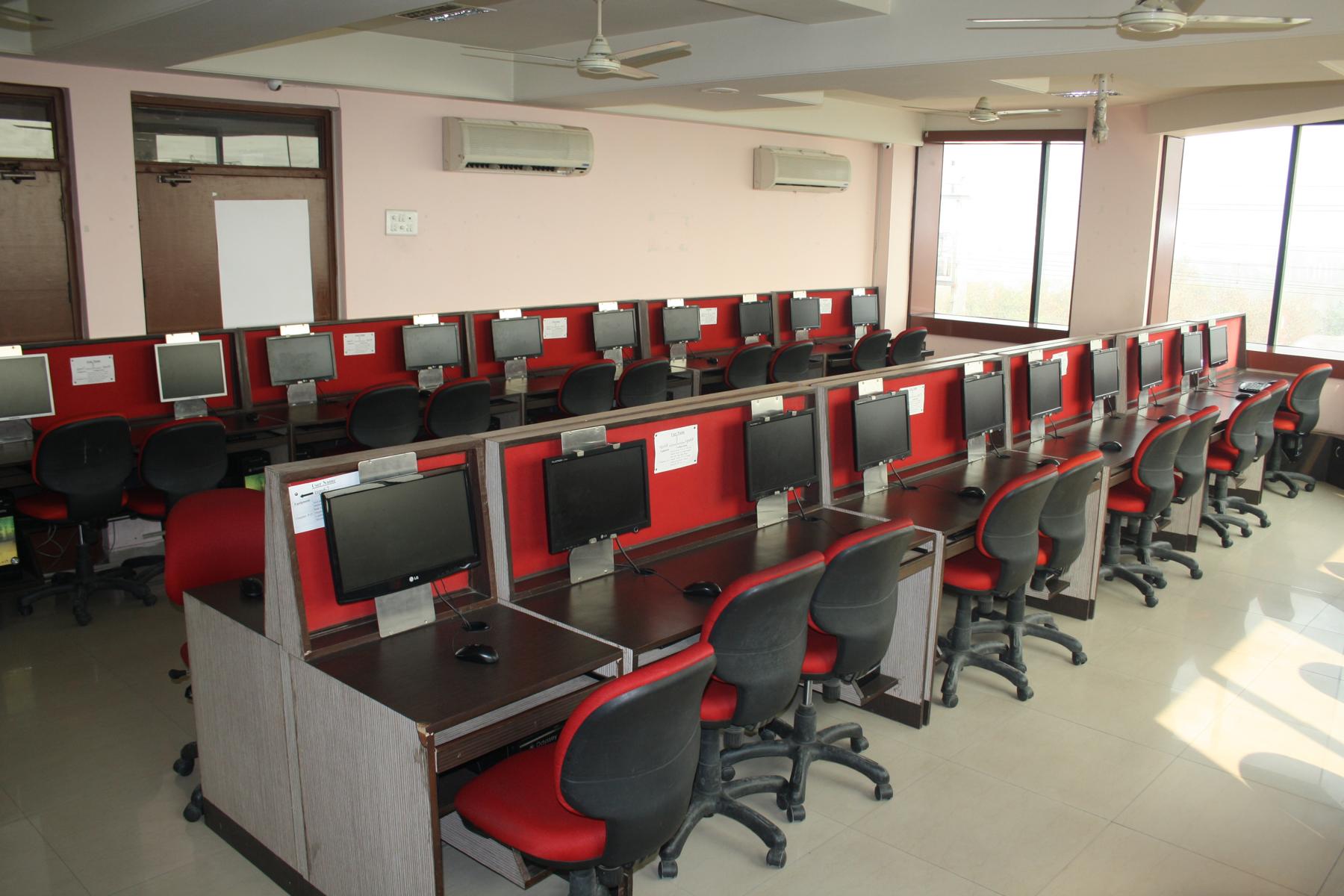 Moot Court
For a comprehensive understanding of law, there is a need to master not just concept but also its manner and actual practice. For this purpose, the Department of Law is equipped with a moot court which is an exact replica of the Actual Court. It is created in such a manner that it provides a real time practice of a trial court as well high/ Supreme Court. It also has a retiring room for judges as well as separate lobby to enter the court room. It is used exclusively by law students for mooting practice and to conduct moot court skills development workshops and competitions held on various occasions during the semester.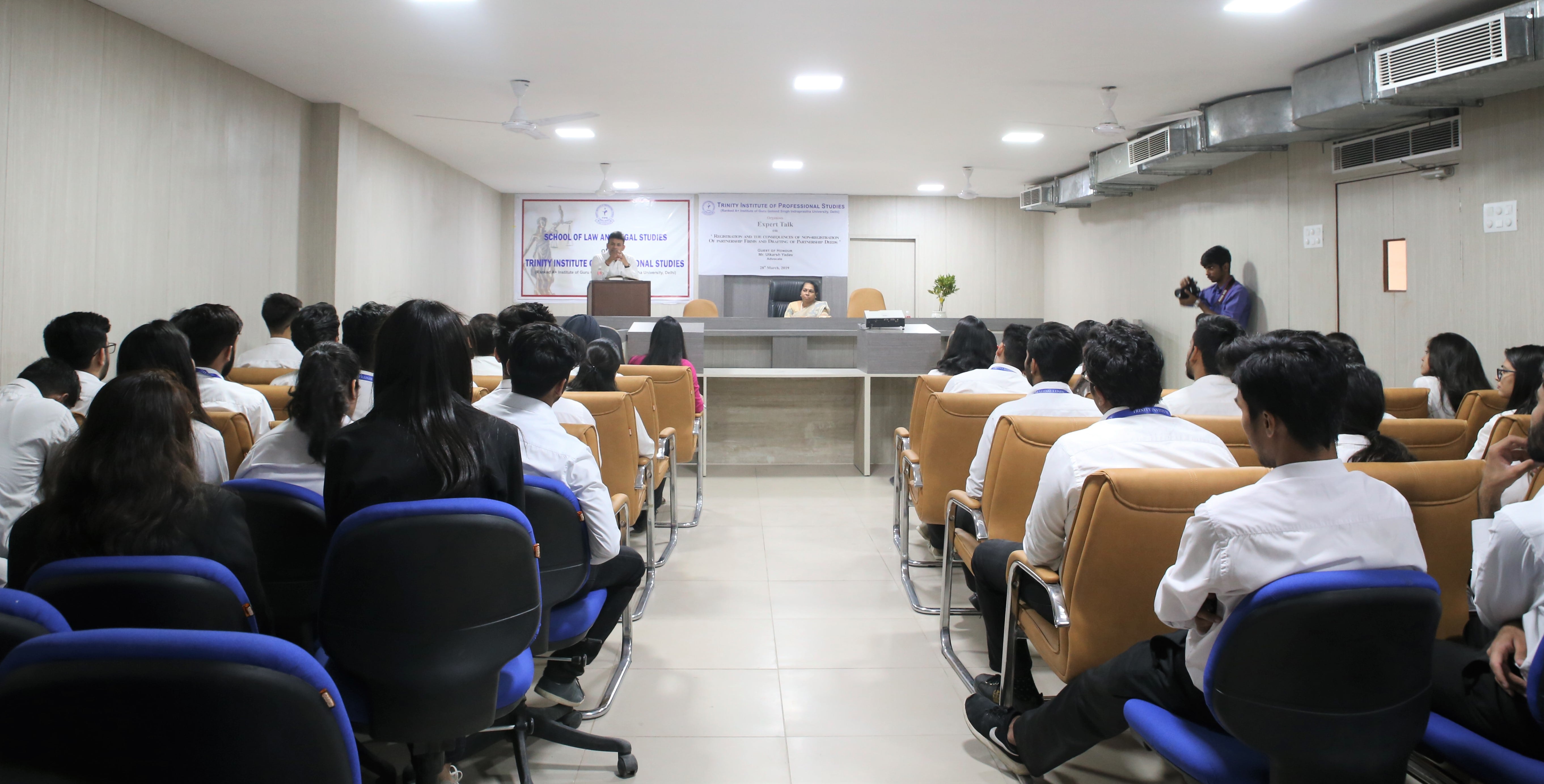 Placement Cell
There is a dedicated placement office, equipped with state of the art infrastructure which conducts placement drives at regular intervals with reputed multi-national companies and organizations to help the students launch their career. It has facilities such as interactive boards, cabins for conducting interviews along with online interview facility through video conferencing.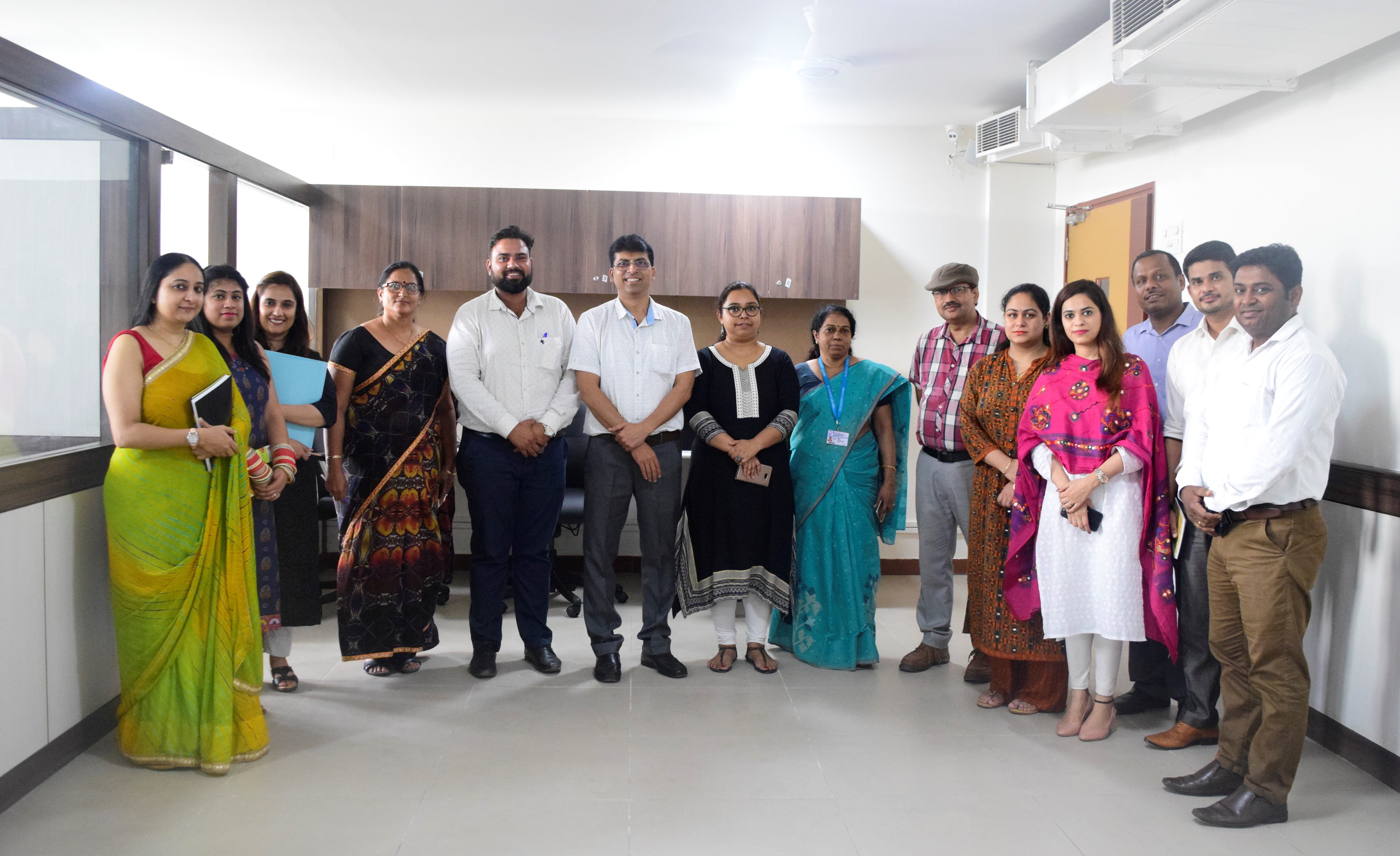 Multi-Purpose Hall
It is our strong conviction that learning is not to be confined to classroom learning. The University very pro-actively hosts various seminars, conferences, symposiums and guest lectures on diverse areas of law and contemporary relevance. The venue for all of these is the multi-purpose Hall, which is a spacious Hall which can easily accommodate a large gathering. It is equipped with portable sound and light system with LCD projectors and screen. The hall also serves as an open grooming area for students of various cultural societies and clubs to prepare for Inter and Intra extra-curricular activities, and cultural programmes.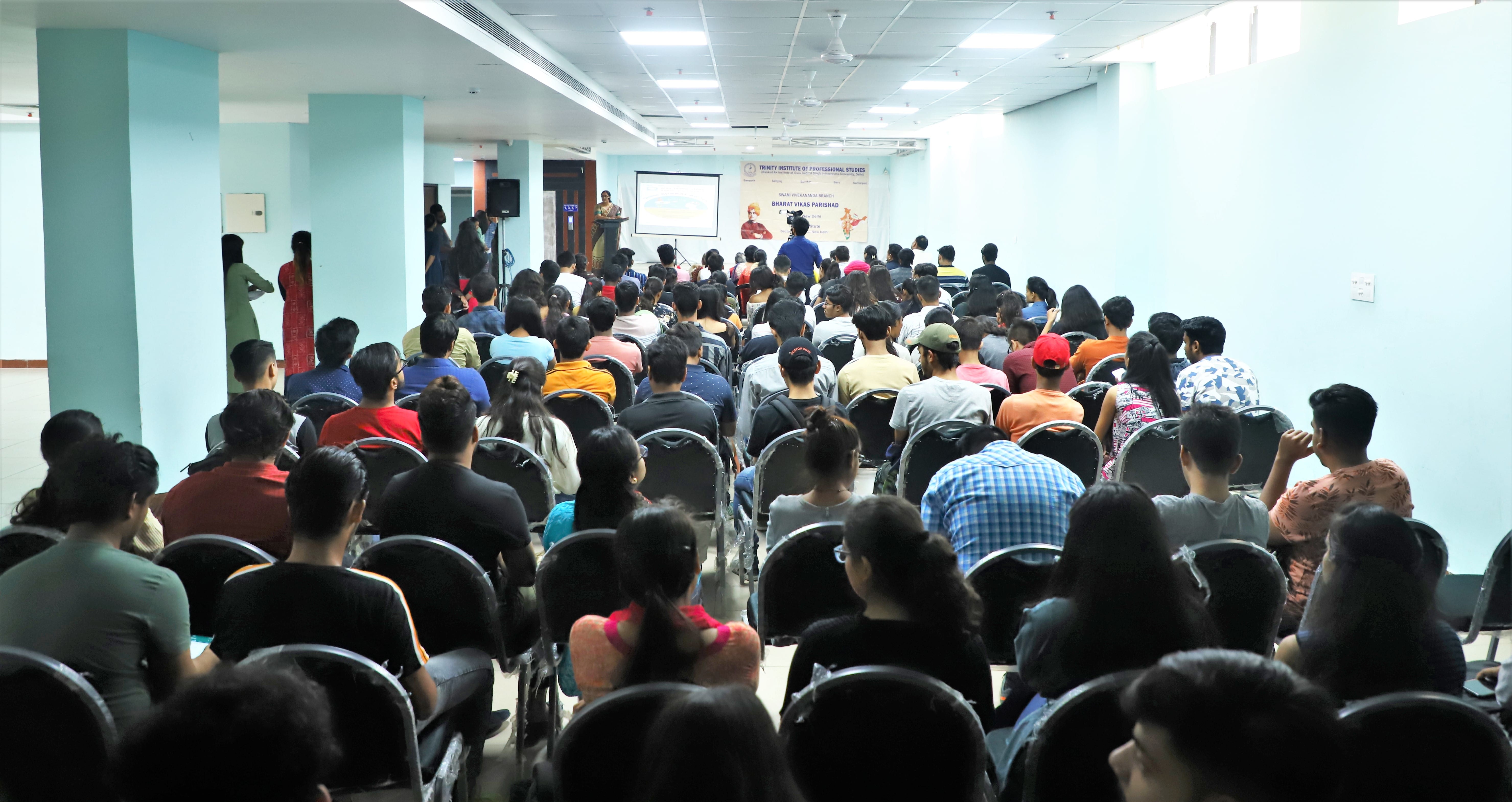 Medical Room
The institute is well prepared for any medical contingency. The medical room provides First aid facility and the college has collaboration with Venkateshwara Hospital, Dwarka.The institute fosters an all-inclusive environment and therefore has facilities for physically challenged students: Ramp, Specially designed washrooms. Is has two well-functioning lifts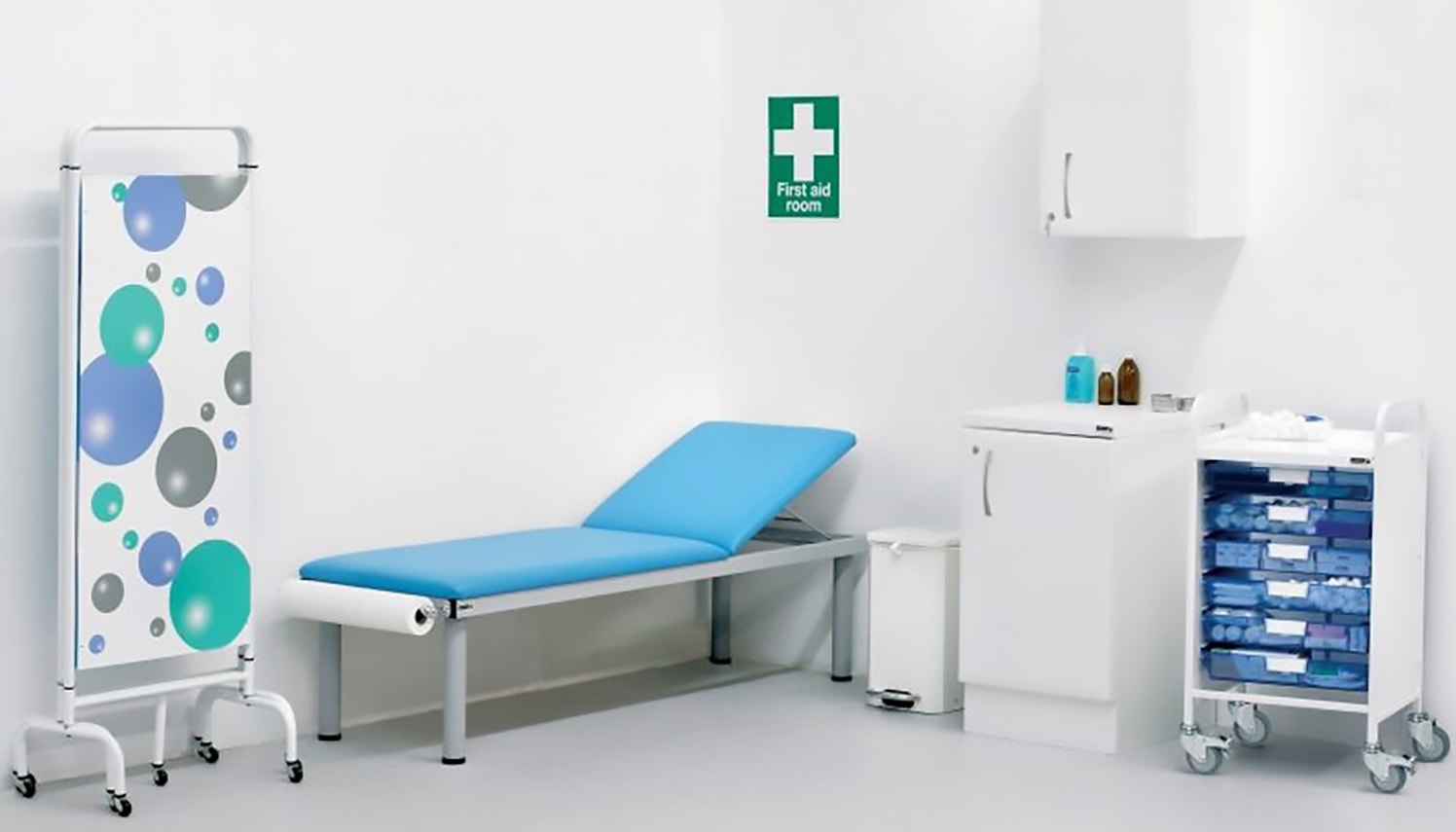 Health And Safety
The institute takes the overall health of its students and staff as its topmost priority. For this purpose, RO systems are installed on each floor for pure drinking water. The institute also has more than 156 CCTV cameras installed for surveillance, to ensure safety. Fire safety infrastructure has also been installed in the institute for safe evacuation under any such unforeseen emergency. This consists of fire alarms, fire safety doors, separate staircase, fire hose reels as well as fire dousing material in buckets along with extinguishers.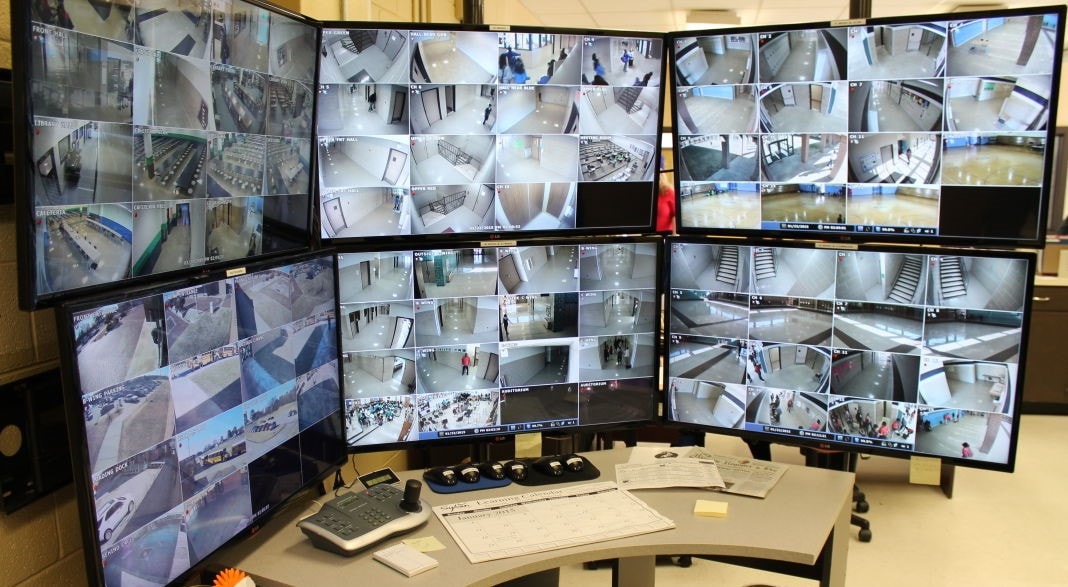 Environment Friendly
The Institute also promotes clean and renewable energy. For this purpose, elaborate solar panels have been installed on the rooftop to use the abundant sunlight as a valuable resource. The institute also has a beautiful green area, adorned with beautiful flowers whose fragrance mesmerizes everyone around. Moreover, the campus has rich vegetation around it, with high tress which create endless canopies of light and shade.